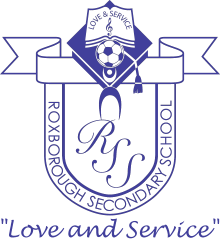 From humble beginnings, a giant in the East.
Roxborough Secondary School first opened its doors in 1965. It was then the third secondary school in Tobago and the only one in east Tobago.
The school opened with 160 students and 20 members of staff headed by the first principal Mr. Bastian.
From humble beginnings Roxborough Secondary School has gone on to foster the development of notable individuals in Tobago and indeed in Trinidad and Tobago and the wider global community.
Despite the many challenges Roxborough Secondary continues to provide an environment that fosters individual student development and continues to live up to the motto "Love and Service"